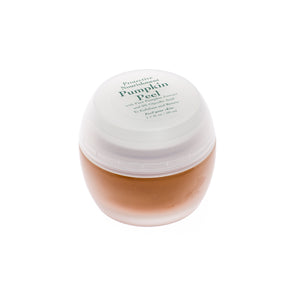 Featured Product
Pumpkin Peel
Sale price Price $55.00 Regular price
Pumpkin Peel with pure pumpkin extract and 5% Glycolic Acid to exfoliate and renew.
A nutritious mask combined with anti-oxidants and natural enzymes that will help achieve clear, radiant skin by removing dead skin cells and resurfacing the skin.
Pumpkin and 5% Glycolic Acid are combined to deliver exceptional results that deep cleanses and revitalizes the skin.
Optimal results are achieved when you use the Pumpkin Peel with the Pumpkin Wine Elixir.
Recommended for normal, oily, and acne prone skin types.
Due to the Pumpkin Peel being preservative-free in nature, idle use of product can lead to product contamination. It is recommended to use product within 3 months, keep the cap closed, and within cool temperatures. 
1.7 fl oz/50 ml.