To Protect & Nourish
Did you know? Your skin is the largest organ of your body. Our skin protects us from microbes and elements, helps regulate our body temperature, and permits all the sensations we feel.
Bright and nourished skin signifies health and vitality. Like every part of our body, skin responds to proper care and attention. The right treatment can revitalize skin and slow down the aging process, keeping skin healthier.
A powerful lineup of fruits provide natural vitamins and antioxidants.
Naturally derived acids such as peptide leader EGF and tightening agent Matrixyl 1000-3000 provide instant results.
The Power Of Serums
Our serums are formulated with concentrated doses of powerful ingredients that penetrate deep within the layers of the skin for an intense, targeted treatment. Apply serums to the skin after cleansing and before moisturizing. Each serum is specially designed to address specific skin care concerns.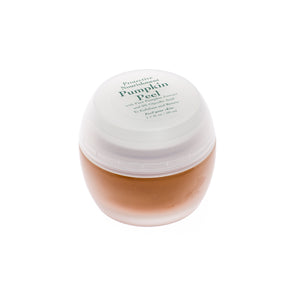 Featured Product
Pumpkin Peel
Sale price Price $55.00 Regular price