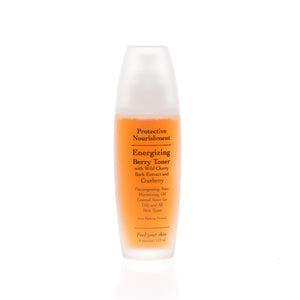 Protective Nourishment
Energizing Berry Toner
Sale price Price $55.00 Regular price
Energizing Berry Toner with wild cherry bark extract & cranberry to decongest the skin, control oil, and minimize pores.
Detoxify, renew, and refresh your skin with the Energizing Berry Toner. It's anti-microbial and nourishing content will help minimize pores, fight acne, and promote healthier, cleaner looking skin.
Choose from 2 size options.