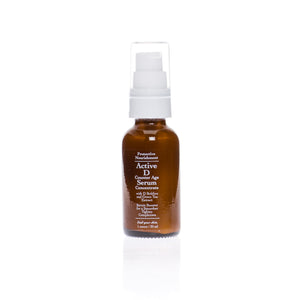 Protective Nourishment
Active D Serum
Sale price Price $89.00 Regular price
Active D Serum with D Boldine and green tea extract for a smoother & tighter complexion.
Formulated to be used as a serum booster when used in conjunction with either the Active A or Active C Serum Concentrate, for a visibly smoother and tighter appearance. The skin becomes healthier due to the accrued feeding of counter-oxidant and cell protective agents.
The Active D Serum Concentrate can only be 'activated' when applied on top of either Active A or C Serum Concentrate.
Choose from 2 size options.